"Patients at Fox Chase are treated with the highest level of care and concern—I know I am in good hands."

‐Christin Repas
In 2001 at the age of 18, I was diagnosed with polycystic ovary syndrome (PCOS), which is a hormonal disorder common among women. I handled it over the years with birth control and eventually an IUD, but in 2014 things started to change. My periods became unpredictable. I was feeling different and bleeding much worse than I ever had before. I knew something was going on and during that time, I saw many different OBGYNs, but oftentimes their response was, "You have PCOS, this is the expected." But I knew my body and I knew this wasn't normal for me. Eventually, one of the OBGYNs suggested a new IUD, and that seemed to alleviate a lot of the symptoms for a while. My husband and I got married in 2015, and we knew conceiving was going to be an uphill battle because of my medical history. Within months of our wedding, we met with a reproductive endocrinologist. They started out with testing, and I was diagnosed with endometrial hyperplasia without atypia, a thickening of the lining of the uterus that causes heavy bleeding. We tried reproductive treatments for a few years, but we finally reached a point where we had to call it quits. I was even told that if I were to conceive, my body would not be able to carry to term. We decided to move on and enjoy each other and the life we had together.
Soon after, in 2019, I started to have really intense cycles again. I was having unusual cramping, numbness running down my legs, and I could no longer track a normal cycle. My bleeding was completely random. I was a preschool director at the time and having a completely unregulated cycle that could at times be very heavy while I was on my feet all day was hard to deal with. Again I knew this was not normal, and I made an appointment with my OBGYN for early March 2020. He said what my other doctors had said, "Oh it's your PCOS, we will just re-do your IUD," but he also suggested some diagnostic testing just so we could be 100% sure. He ordered ultrasounds and an endometrial biopsy. In March of 2020, the preschool had to close because of COVID, and on the first day of my furlough, my OBGYN called and informed me I had cancer.
Choosing a Treatment Center
My OBGYN had referred me to an oncologist, but when I looked them up, I couldn't find any reviews. I started researching top oncologists and Dr. Christina Chu kept popping up, along with Fox Chase Cancer Center. I decided to go to Fox Chase, and within a week of my diagnosis, I met with Dr. Chu, and she scheduled me for a dilation and curettage (D&C) to see exactly what we were dealing with. Everyone was hopeful that it would be Stage 1 and be treatable with oral medication, but when the results came back, we discovered it was much more complicated. I was diagnosed with Stage 3A endometrial cancer and would need to have a hysterectomy. This was a difficult time for me. I had to go in for treatment alone because it was the early days of the COVID-19 pandemic.
My husband and father-in-law dropped me off the day of my surgery and waved me goodbye, but I knew that was what needed to be done. Everyone at Fox Chase went above and beyond, letting all of the patients know they were there for us. One of the nurses looked at me before I went in for my surgery and said, "You look so nervous, I wish I could give you a hug, so I am just going to stand down here at the edge of the bed and squeeze your feet." Gestures like that made me feel comfortable and taken care of during such a scary time.
Cancerous cells were also found in my lymph nodes, so after my hysterectomy, Dr. Chu and I discussed my options—we were going to treat this as aggressively as possible. I did six rounds of chemotherapy over 18 weeks, followed by 25 sessions of external pelvic radiation, as directed by Dr. Krisha Howell. The first few rounds of chemo were rough on me. Dr. Chu made sure my nausea was managed and my husband made sure I was comfortable at home between treatments. I had a great support team. Fox Chase also had a number that I could call whenever I needed a question answered. I could call them up and ask, "Is this normal?" and someone would always be there to listen to my question and let me know if it was normal or if it was something that should be looked into more—which was great for my peace of mind.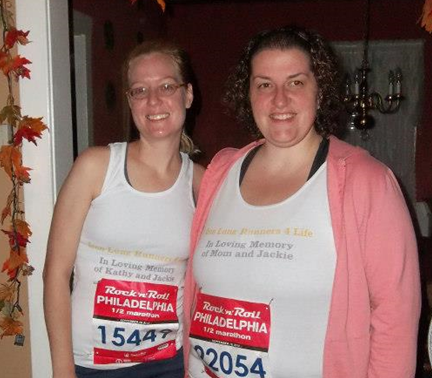 It has been about a year since my last radiation treatment. I am now cancer-free and meet with Dr. Chu every three months for follow-up appointments. Patients at Fox Chase are treated with the highest level of care and concern—I know I am in good hands.
A New Perspective
Having cancer put a lot of things into perspective for me. I was a person who always took pride in running myself into the ground at work. After I returned in January, I quickly learned that my job wasn't the right fit for me anymore. I found a new job that is much easier on me mentally and physically. I started in April. My experience has forced me to take care of myself better and focus on my mental and physical health. I am still healing, but I think I am on the right path. Now I have more time to enjoy with my husband and after treatments, my body is feeling more normal. We love spicy food, so it has been great to get my GI track and taste buds back. I love cooking and baking and I make over 1000 cookies each Christmas to give away to friends and family. During treatment, since I couldn't really go anywhere and my energy was low, I got really into nail art and eventually started doing more and more intricate designs. I still keep it up now, and even my mother-in-law likes to come over for her "appointments."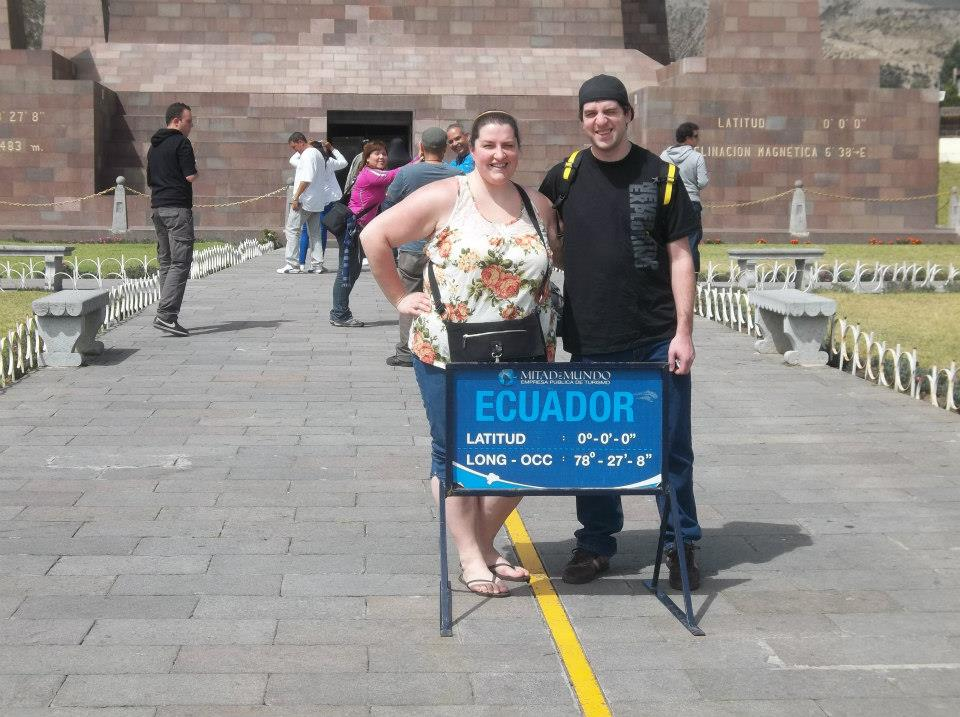 I can't say enough good things about my experience at Fox Chase. I wanted to share my story because I'm very much a person who believes that things happen for a reason, even if it's not obvious at the moment. Later down the line, it might be. One of the big things I wanted to come from my journey was letting other people know what to look for and to advocate for themselves. I had to advocate for myself for a long time before we were able to figure out what was going on, and I want to give others strength in their own journey.
Learn more about endometrial cancer treatment at Fox Chase Cancer Center.