Although cancer is not the news I was expecting to hear, I'm able to see the silver lining in how things worked out the way they did.

‐Charlie Smithgall
I love Lancaster, Pennsylvania. I'm 73 and I've lived in Lancaster my whole life. My family's been a part of this town for more than 100 years. I own my family's drugstore business that was started when my father opened a pharmacy in his mother's living room in 1916. I even served as Mayor of Lancaster from 1998 to 2006, and I love my community. For the most part, things are peaceful. But in 2018, I almost lost everything. 
Surviving a Close Call
One afternoon in October 2018, I was working behind the counter at my pharmacy on Lemon Street when all of a sudden, I heard screaming. I saw men come through the store, dressed in black ski masks. One of the men held a 9 m.m. handgun to my head, shouting at me to give him drugs. I thought that was the end for me. But I managed to wrestle him to the ground, grabbing for the gun until they ran out of the store a few minutes later.
After the robbery, the police, fire, and EMT's arrived, asking me if I wanted to go to the hospital for a health check. I was bruised pretty badly, had cuts on my hand, and my hip hurt, but I was otherwise okay. They insisted, as a precaution. I went to a local emergency room to get an ultrasound and MRI on my hip, in case I had chipped it. The doctors told me my hip was fine, but the MRI showed a mass on my right kidney. They told me it could be cancer.
Finding a Doctor with the Right Skills
I was floored to hear that I could have cancer, but that didn't stop me from wanting to address the problem right away. I went to a local urologist who did a CAT scan to see the full scope of the kidney mass. The results showed it was the size of three golf balls. I was diagnosed with kidney cancer. The urologist referred me to Robert Uzzo, MD, FACS, one of the few surgeons in the region with extensive experience with kidney-sparing surgery. When my wife, Debbie, and I met with Dr. Uzzo, he put us at ease right away. He spent almost an hour with us, drawing us pictures of my kidney, and explaining exactly what he had planned for my treatment. Debbie and I left that first appointment feeling relieved and that we were in good hands.
My left kidney was smaller than my right kidney, where the tumor was, so I was eager to save as much of the kidney as possible. I was scheduled for surgery in December 2018. Dr. Uzzo performed a partial nephrectomy, removed the tumor, and was able to save about 50 percent of my kidney, which helped to maintain my kidney's function after surgery. Two weeks after my surgery, my levels were back to normal. I had to have another small procedure in July of 2019, but I'm feeling great today.
Treasuring Every Moment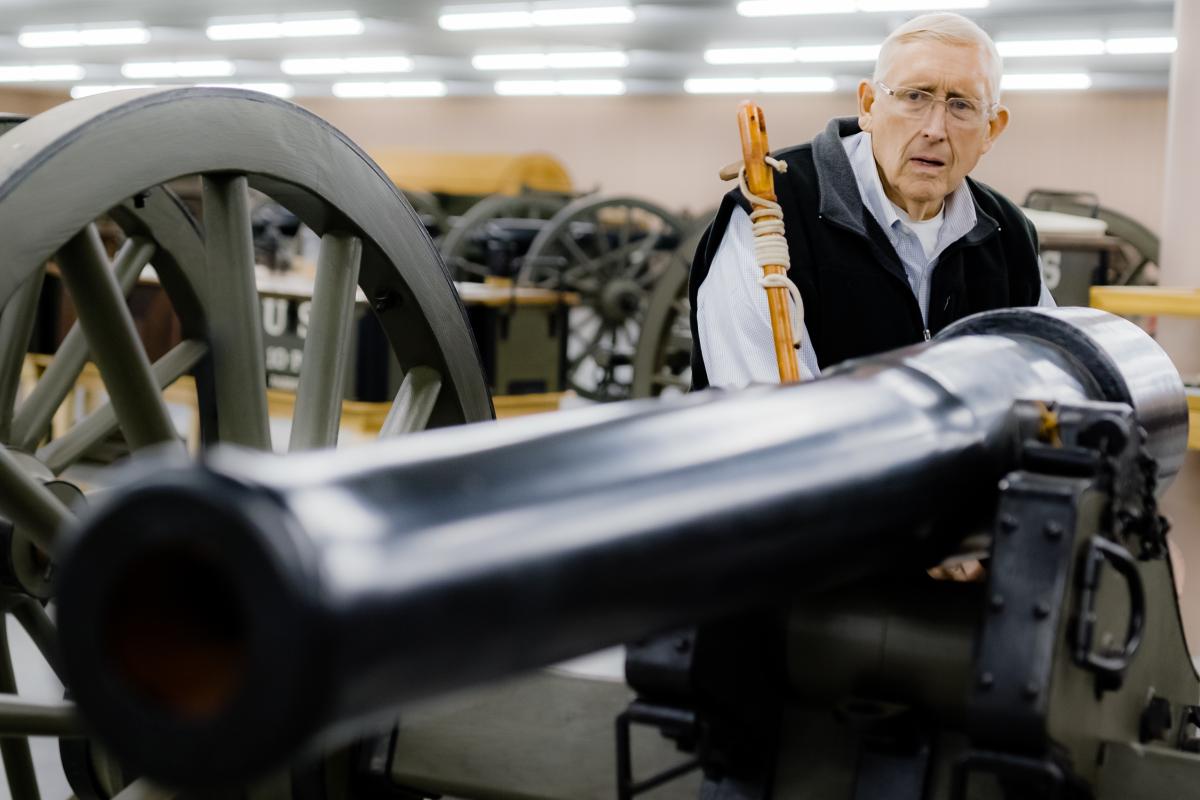 Looking back, I think of how the robbery that day could have ended so differently for me. Although cancer is not the news I was expecting to hear, I'm able to see the silver lining in how things worked out the way they did. Now, I'm back to enjoying what I love: collecting antique war artifacts. I'm a Civil War buff and for many years, I was a Civil War re-enactor. I have a passion for collecting antique firearms and I have one of the largest, privately owned collection of antique cannons and firearms in the world.
But my very favorite thing to do is spend time with Debbie, my daughter Allison, and my two grandchildren. They make me grateful for every day.
Learn more about kidney-sparing surgery and treatment at Fox Chase