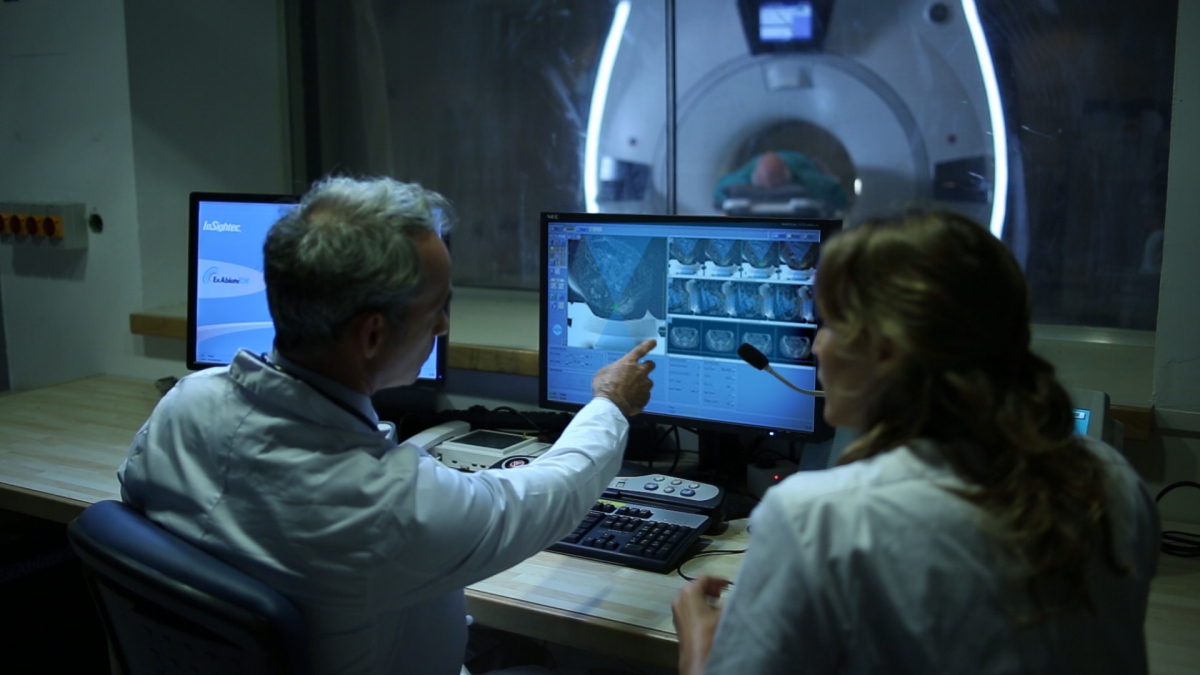 Fox Chase Cancer Center offers patients high-intensity focused ultrasound (HIFU) therapy as a fast and long-lasting treatment for pain related to bone tumors resulting from metastasized cancers such as breast, lung, and prostate.
Because no radiation is involved — only sound waves — side effects of the therapy are minimal, largely tolerable and short-lived, offering relief to patients when standard radiation treatments are not effective, not safe, or not desired by the patient, and when pain medication is no longer sufficient.
HIFU therapy, which has been approved by the U.S. Food and Drug Administration, can be used while patients are undergoing other cancer treatment(s) and, because its effects are not cumulative, it can be used to treat additional nerve pain, as needed.
Fox Chase is the only facility to offer Magnetic Resonance Imaging (MRI)-guided HIFU (MRgFUS) in the tristate Pennsylvania, New Jersey, and Delaware area, and is one of just a handful of such facilities across the country.
How does high-intensity focused ultrasound (HIFU) therapy work?
Patients with cancer that has spread to their bones may experience pain because the bone tumors directly or indirectly sensitize the nerves in the bone's outer layer (periosteum). By destroying those nerves with a high dose of high-energy sound waves that heat up the tissue, the therapy can provide rapid and lasting pain relief in a single treatment session.
The MRgFUS procedure is performed in an MRI machine to guide the HIFU beam and ensure sub-millimeter accuracy of treatment.
Patients receive local or general anesthetia during the procedure, which is performed on an outpatient basis. While some patients report discomfort during the procedure, this pain typically disappears immediately after the procedure is complete or in a few days, and long-term pain relief is the result.
Potential Benefits
Fast and durable pain relief after a single therapy session
Non-invasive, outpatient treatment with no scarring, bleeding or risk of infection
Minimal side effects
A quick return to normal life, often the next day
An effective treatment option when radiation and surgery can no longer be used
Repeat treatment possible because it does not use ionizing radiation
To schedule a patient to receive HIFU therapy contact Radiation Oncology Scheduling at 215-728-2581.